Healthcare in Lithuania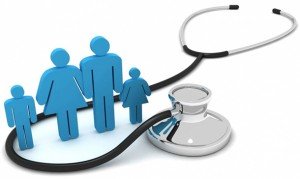 Lithuanian healthcare is considered one of the best in Europe. Treatment in Lithuania is among the top four EU countries in terms of price / quality ratio (data from the Swedish Research Institute).
The following sections of medicine are strong in Lithuania: allergology, gastroenterology, cryology, cardiac surgery, general and abdominal surgery, hematology, gynecology, urology, neurology, radiology, dermatovenereology, nephrology, orthopedics, endocrinology, otolaryngology, ophthalmology, treatment of the knee arthritis, etc. And the powerful rehabilitation centers of Lithuania have been known in the world for many years.
The prices of the full package of medical services in Lithuanian clinics are much lower than in private clinics of the European Union. Low prices for treatment in Lithuanian clinics make treatment popular among foreign patients. So, for dental treatment or various plastic surgery operations in Lithuanian clinics, the flow of patients from the UK, France, Germany, and Scandinavian countries grows every year. And for residents of countries of the former post-Soviet countries, especially, treatment in Lithuanian clinics of diseases such as the cardiovascular system, diseases of the gastrointestinal tract, etc. is in great demand.
The doctors' highest qualifications, modern effective treatment methods, the reliability of medical equipment and comprehensive medical care – from diagnostics to postoperative rehabilitation – all of these meet the high standards of medicine in the EU countries.
In order to receive medical assistance, Lithuanian residents need to pay compulsory health insurance premiums (OSZ) monthly in the amount of 9% of the minimum monthly wage. Those who work under employment contracts, a third of the tax paid by the employer. But the self-employed must pay the tax themselves, and in full.
The unemployed in Lithuania get the medical care at the expense of the state. This is considered one of the main bonuses at registration at the Employment Market, since unemployment benefits are paid temporarily, and the person who has not found a job will still not have money for the paid medical assistance.
Other socially vulnerable people in Lithuania – children, pupils, full-time students, retirees and the disabled are all insured by the state funds.
Known private clinics:
Abromiskes Rehabilitation Center
http://www.abromiskes.lt/en/about-us/
Abromiskes is a modern rehabilitation center located 45 km from the capital of Lithuania – Vilnius. It is located in beautiful place. There is a pine forest and Lake Oris next to it. The center rehabilitates patients with heart diseases, neurological disorders and after orthopedic operations. Abromiskes also has a Children's Department, which provides rehabilitation for the youngest patients with various disorders (respiratory, neurological, musculoskeletal or eye diseases). The hospital offers restorative treatment at a European level at reasonable prices. In addition, Abromiskes has its own diagnostic laboratory for biochemical, microbiological and immunological analyzes.
Abromiskes Rehabilitation Hospital is the leading medical institution in Lithuania, which began its work more than 30 years ago. More than 6000 patients annually undergo rehabilitation and health restoration at the Center. The clinic includes 30 doctors and 60 nurses. Another advantage is the location of all units in the same building. This helps speed up the treatment process.
Cardiolitis Hospital
Cardiolithe hospital is a leading private multi-disciplinary hospital, one of the largest private medical institutions in Lithuania and Baltic countries. The hospital offers a full range of medical services: from diagnostics to the most complex operations and postoperative rehabilitation in the best resorts in Lithuania. Being accredited at JCI Hospital, which operates to the highest industry standards, it is equipped with modern medical equipment, a high-level laboratory and air purification from pathogenic bacteria.
In addition to high-quality medicine provided by competent doctors and modern equipment, the staff at Kardiolita hospital provide some additional services to improve results and speed up recovery:
Personal English-speaking manager for foreign patients;
An internationally certified laboratory capable of conducting all laboratory tests;
24-hour medical care, at least 1 nurse for each patient;
Complete individual diet 5 times a day;
Luxury rehabilitation centers.
Medical Diagnostic and Treatment Center
Medical Diagnostic and Treatment Center is one of the largest private clinics in Lithuania. Specialists focus on accurate diagnosis for more effective treatment. They also develop high-quality rehabilitation for quick recovery. More than 48,000 patients are being treated in the hospital. 1 out of 10 patients from abroad. Most patients are from the UK, Ireland, Sweden and Norway.
The center cooperates with 200 international and Lithuanian medical institutions. Medical Diagnostic and Treatment Center works with one of the laboratories in Germany. If in Lithuania some tests for patients are unavailable, the tests are done in Germany.
The center has accreditation, which approves the quality and safety of medical services. These include the JCI (Joint Commission International, United States) and the Code of Practice for Circulation Abroad (United Kingdom).
Rehabilitation centers
Rehabilitation centers, world-famous resorts of Lithuania, modern equipment of the Lithuanian sanatorium and, of course, the legendary Druskininkai; this wide list of Lithuanian rehabilitation and recreation opportunities, which, combined with low cost, relative to the EU countries makes Lithuania one of the priority countries for view of foreign patients.
---
Our company offers services of immigration to Europe, mainly immigration to Lithuania, accounting services, assistance in obtaining residence permit in Lithuania, limited company registration. With help of EUROMIG consultants you can buy new limited company, sell company, buy ready made business, etc.
If you want to order our services of company registration in Lithuania, buying company, getting residence permit in Lithuania or others, please:
Write us using contact form at the bottom of the page
Contact us by email info@euromig.com

Call us:
Main office: + 370 684 55988
Business – consultant Artur: +370 679 44266
Business – consultant Ekaterina: +370 655 45547
Skype euromig.baltic